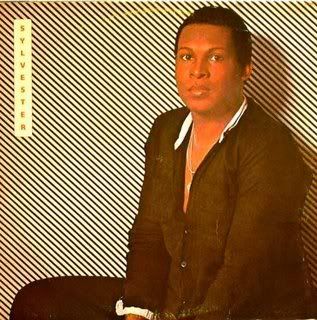 And there's more! Here's Sylvester's debut album from 1977. Most reviewers seem to be of the opinion that this album pales in comparison to `Step II', but I'm not sure that I agree. The Ashford & Simpson-penned opening track `Over And Over' is a 24-carat disco gem and that "You can't be nobody's lover 'til you're somebody's friend" refrain really sticks in the brain. Well it does mine anyway! Elsewhere Sylvester has his own go at writing a disco showstopper with `Down, Down, Down'. The rest of the album has some lovely soul ballads and a couple of midtempo numbers and the Two Tons get to do their own inimitable thing on `I Been Down'.
1. Over And Over (7:06)
2. I Tried To Forget You (5:04)
3. Changes (3:11)
4. Tipsong (4:06)
5. Down, Down, Down (5:21)
6. Loving Grows Up Slow (4:09)
7. I Been Down (3:42)
8. Never Too Late (3:01)

Girl, I can't begin to
EXPLAIN!