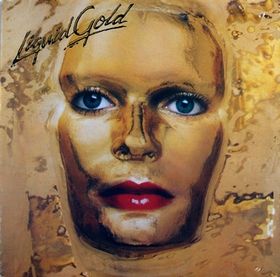 Well, let's start as we mean to go on with a bit of Disco Magic. Brit disco group Liquid Gold seem to be a little overlooked in the annals of disco history, probably because they broke through a little late in the disco day. But you can't argue with `Dance Yourself Dizzy', an utter disco classic with the ultimate in whirling disco strings. `Substitute' was another big UK hit and the other album tracks aren't too shabby. I don't think they ever made another album, although they did release further singles and an alternative version of the album with some different tracks was released in the US through Casablanca subsiduary Parachute Records.
Here's a picture of the Gold in their prime
I wonder why they weren't taken seriously.
Anyway, grab a bit of Liquid Gold
HERE
Oh and let's have a tracklist.

1. Could Be Tonight 6:13
2. Substitute 6:29
3. Mr Groovy 5:40
4. Dance Yourself Dizzy 8:21
5. My Baby's Baby 6:05
6. Anyway You Do It 2:55