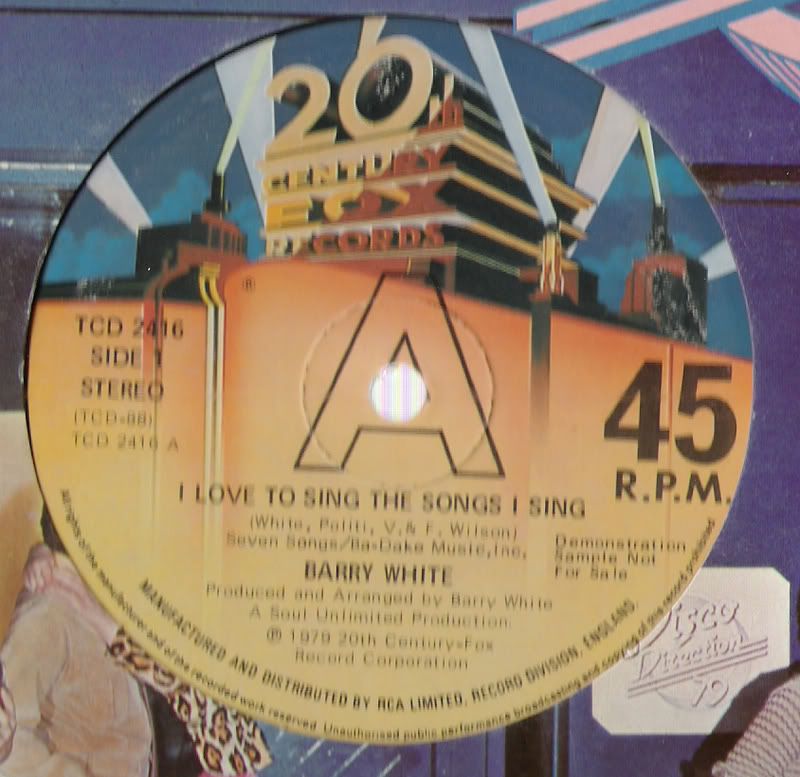 One of my favourite tracks from Barry White's late-70s work is the title track to his 1979 album
I Love To Sing The Songs I Sing.
It's a poppy number with a simple lyric ("I love to sing the songs I sing/And I sing the songs I love to sing!") and cooing back-ups presumably courtesy of the ladies of Love Unlimited. I read somewhere that much like Donna Summer's
Back In Love Again
from her
I Remember Yesterday
set, this is Barry's homage to the 60s sound of Motown. My only criticism of the track was that at just short of three minutes, it's over way too soon! So just imagine my disco delight when I found that it had been issued on a promo 12" in an extended mix!
I Love To Sing The Songs I Sing (6:12)